Chat With Light 2.0: Artificial Lighting for Industrial Applications
Event registration is closed.
Organized By: Indian Society of Lighting Engineers, Pune Local Chapter
Joining us!
As a patron of the lighting industry, we invite you for the session to share your views, experience and possible solutions on the subject and address the members of the society
Eminent Panelist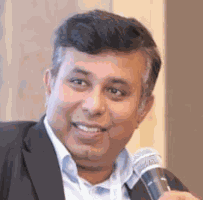 Mr. Shakti Leekha
Sr. GM & Head -Marketing- Illumination – Bajaj electricals. Mentor of Change – Atal Tinkering Lab – GOI initiative. 
Event Information
About this webinar : Like any other aspect of architectural design, in industrial buildings, lighting has a vital role to play. The visual comfort, performance, well-being, and safety of the people working in it, is exceedingly dependent on the lighting system in the building. For these applications, efficiency is also a pertinent factor, as this contributes significantly to building and business economics.
About Chat with light Program: As a part of the professional event series, "Chat with light" re-relaunched as online webinar version, for the members to attend the same during this time of social distancing. Chat with light is an informal and interactive open discussion platform, where the subject of the event is discussed over the time of 60 mins. Session begins with a panel discussion and later is thrown open to the members for question answers and most importantly views. For the online version, number of the views from the members other than the panelists shall be restricted.